Light of Christ Preschool partners with Happy Feet SoCal to offer soccer classes during the regular school day. Lessons take place on the grassy area in front of the school. A Light of Christ staff member accompanies Coach Sean and the children for the duration of the soccer class.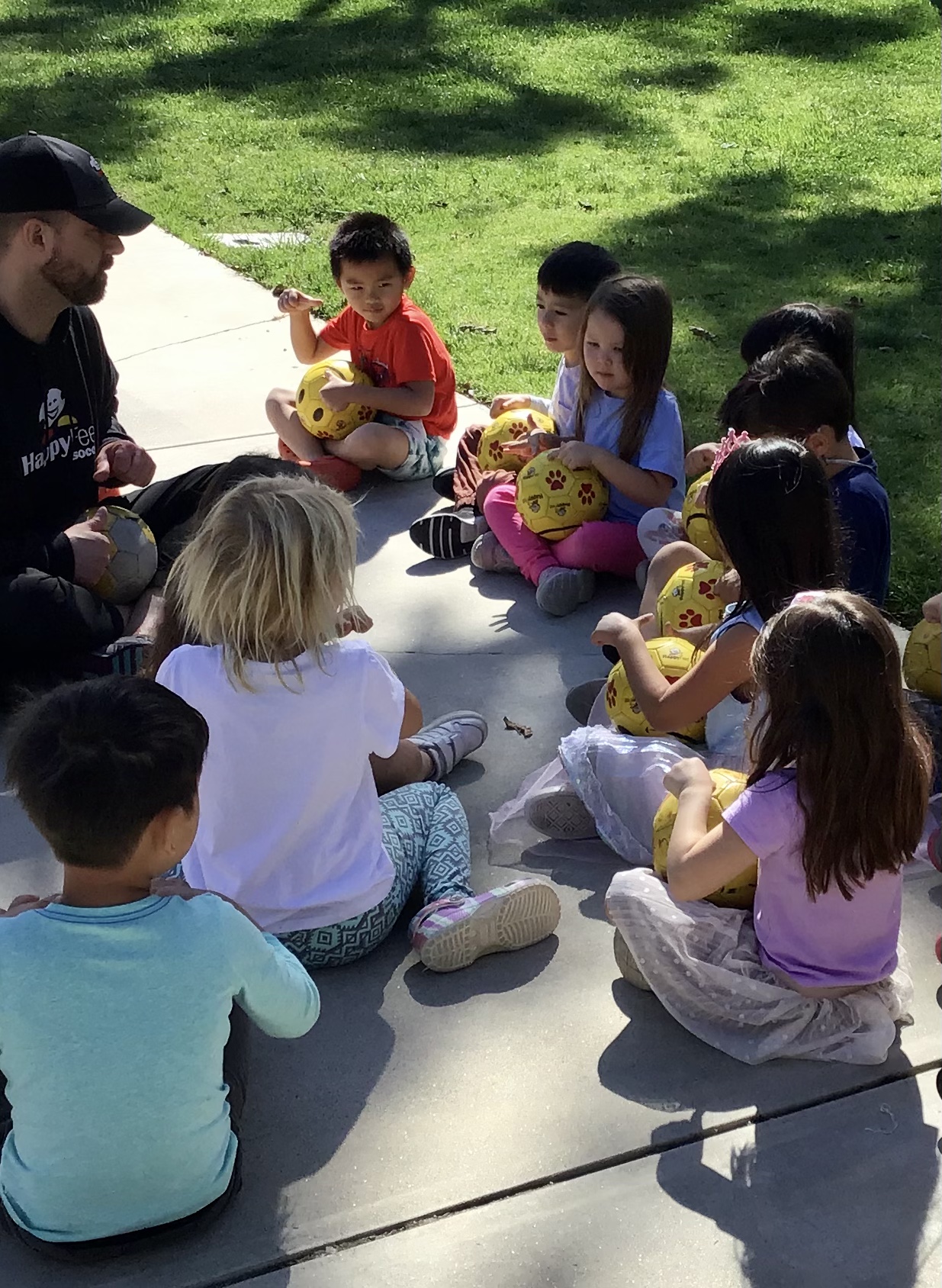 Stories & Games... On the Child's Level
Happy Feet classes are 30 minutes long (National Association for Sports & Physical Education recommendation). Every child constantly has a ball. HappyFeet uses nursery rhymes, songs, stories, and fun games with a soccer ball to maximize motor skill development. Two and three-year-olds love acting out nursery rhymes and songs. Four and five-year-olds have a blast with stories and fun games. The HappyFeet ball is called "Bob the Bobcat"! Kids love taming their "Bobcat"!